Actor of JK Theatre since 2016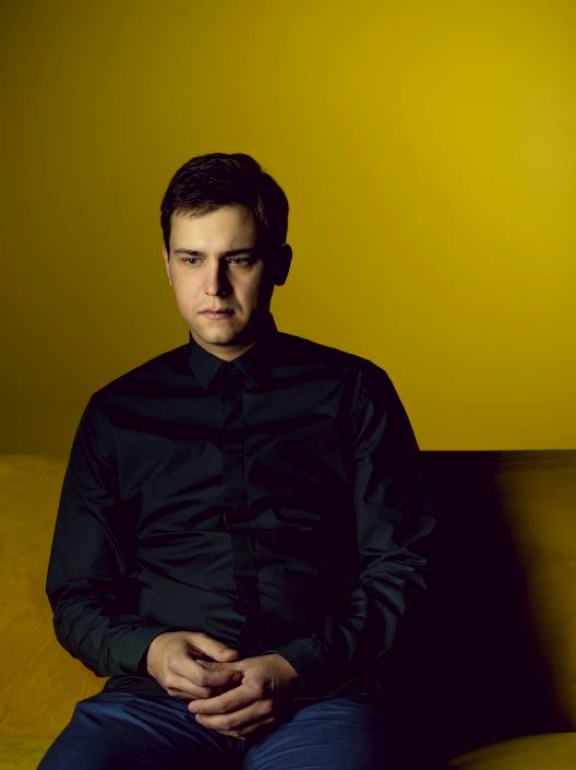 A graduate of the Acting Department of Ludwik Solski State Theatre College in Cracow, 2016.
Performances in the repertoire with the participation of the actor:
The Promised Land, director: Piotr Ratajczak, premiere: 25th June 2022
A Love Story, director: Wojciech Malajkat, premiere: 20th May 2022
Top secret resarch. New constructive ethics, director: Norbert Rakowski, premiere: 10th December 2021
Testosterone, director: Robert Talarczyk, premiere: 19th March 2021 - Teatr Śląski im. St. Wyspiańskiego w Katowicach, 24th June 2021 - JK Theatre in Opole
Urban weeds, director: Natasza Sołtanowicz, premiere: 5th September 2020 during FL4K 2020 in Łódź, 3rd October in JK Theatre in Opole
Black skin, white masks. director: Wiktor Bagiński, premiere: 8th November 2019
Daughters of the Air. Balladyna's Dream, director: Ignacio García, premiere: 16th March 2019
Reality Show(s). Circus of dreadful things, director: Jan Hussakowski, premiere: 2nd February 2019
Romeo and Juliet, director: Attila Keresztes, premiere: 6th October 2018
Savagery of posthumous habits, director: Marta Streker, premiere: 3rd February 2018
Last one turn off the lights, director: Norbert Rakowski, premiere: 22th September 2017
The wonderful neither this nor that, director: Tomasz Cymerman, premiere: 22nd October 2016
The Celebration, director: Norbert Rakowski, premiere: 24th September 2016
Full path of his artistis career is available here.