DESCRIPTION
Urban flora: moss, grasses, weeds, flowers, shrubs and trees. Nature fights for every bit of available space as it tries to squeeze into the architecture of an urban landscape and transforms it. What would happen if one day, people lost control and nature took over our concrete jungle?
Even though we exist side by side with plants, we tend to forget they are there. They are so much part of our lives - they become invisible. It is only when they aren't there that we begin to take notice.
"Urban Weeds" is a musical presenting a post-apocalyptic vision of the world in which nature takes over, and plants regain their voice. Embracing the rhythm of urban music entwined with a musical interpretation of the natural world, the many myths and customs attached to the world of plants intertwine with questions about ecology and our shared future with the natural world around us.
DURATION:
70min (no break)
REALISATION
SCRIPT:
Joanna Kowalska, Natasza Sołtanowicz
DIRECTION, MUSIC:
Natasza Sołtanowicz
DRAMATURGY, LYRICS:
Joanna Kowalska
MUSICAL ARRANGEMENT:
Grzegorz Bieńko
SET & COSTUME DESIGN:
Marianna Syska
STAGE COORDINATOR:
Jerzy Laskowski
CAST
Joanna Osyda
Karol Kossakowski
Kacper Sasin
PREMIERE:
5th September 2020 - FL4K 2020 in Łódź
3rd October 2020 - Jan Kochanowski Theater in Opole, MODELATORNIA
photo: HaWa/FL4K 2020 in Łódź
The partner and co-producer of the performance is FL4K 2020 in Łódź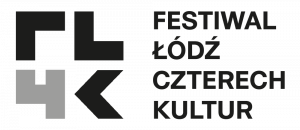 We thank The Opole Philharmonic of J. Elsner for help in preparations for the premiere