Tickets are on sale from September 5th at the box office and online.
All workshops are for people aged 16+. The number of places is limited.
Please bring comfortable clothes and something to drink.
SEPTEMBER 14 / 11.00 AM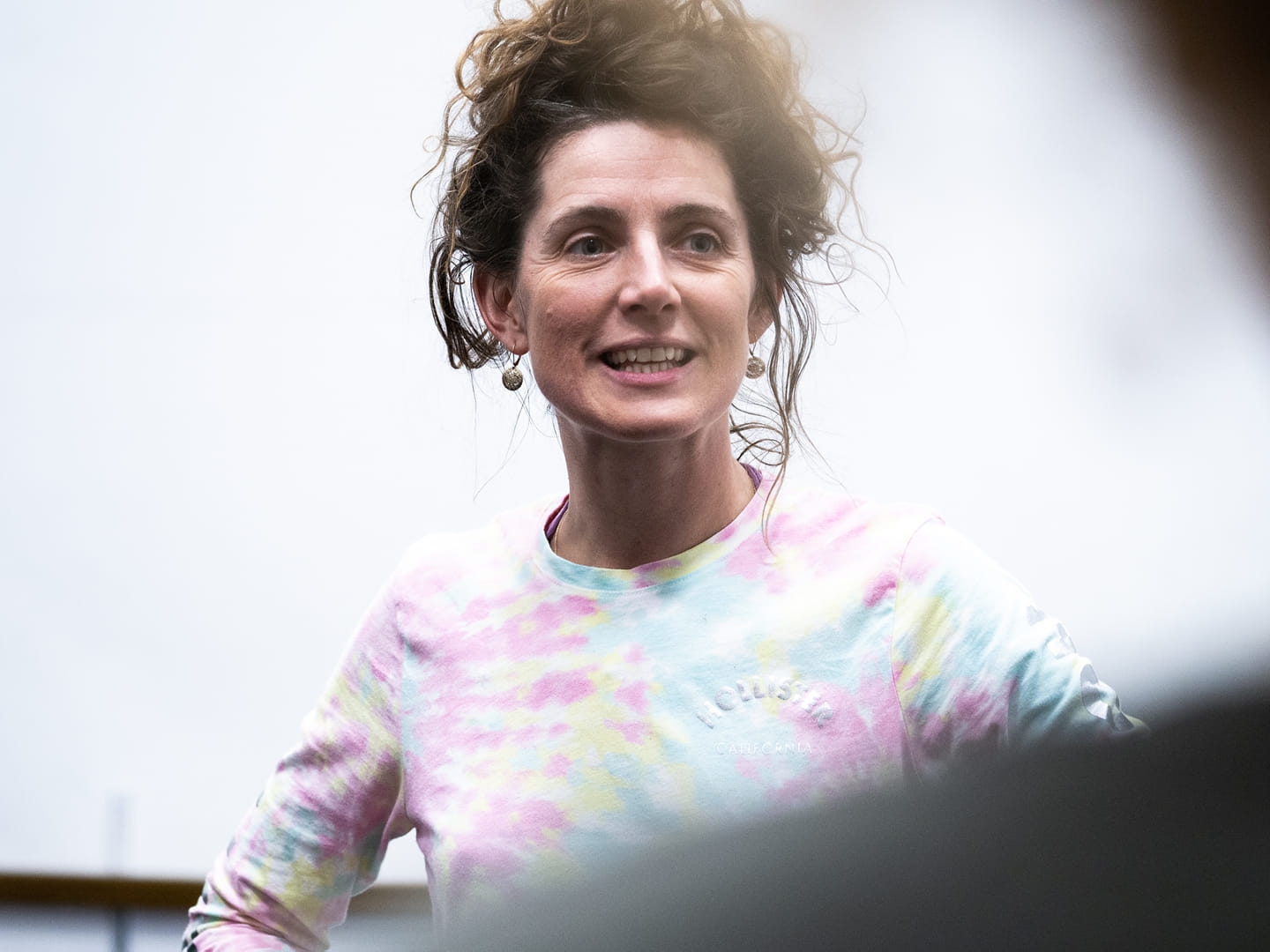 Contemporary Art Gallery / "sitting class" / Free admission. Tickets are available at the box office of the Contemporary Art Gallery in Opole.
Moderator: Natalia Iwaniec – a dancer, choreographer, and certified teacher of the Gaga method.
We invite seniors and people who find intense physical activ
ity in a standing position challenging to move, tame and expand – what is in the body and what is in the head. Movement and imagination will guide us in the process of learning about the possibilities, flexibility, and needs of our bodies.
The meeting will consist of a physical part, a conversation over coffee, and a visit to the exhibition of works by Krzysztof Mętl.
SEPTEMBER 14 / AT 7.00 PM
Gaga / the Main Stage JK Opole Theatre/admission: PLN 10
Moderator: Natalia Iwaniec – a dancer, choreographer, and certified teacher of the Gaga method
Gaga is the movement language of Ohad Naharin, choreographer of the Batsheva Dance Company in Tel Aviv (Israel) and, until 2018, the artistic director of the ensemble.
It is conscious work by instinctively moving the entire structure of the body. Thanks to this method, the body acquires greater flexibility and elasticity. The classes are based on improvisation, which uses imagination and creativity. The teacher moves alongside the students, which allows them to be inspired by the teacher's movements and meet at a similar stage of work in motion.
SEPTEMBER 17 / 11.00 AM
THE SPHERICALS: in motion of attention/workshop on movement improvisation / the Bunker Stage JK Opole Theatre/admission: PLN 10
Moderator: Weronika Pelczyńska – choreographer, dancer, performer. A graduate of the Experimental Academy of Contemporary Dance SEAD in Salzburg.
During the workshop, we will explore the practice of mindfulness on the body, its movement and the information travelling in it, which became the starting point for the creation of "The Sphericals", performed at the theatre in Opole. Jan Kochanowski. We will look at the extent to which the sense of proprioception (responsible for receiving information about the position and operation of individual parts of the body in space) and its interpretation determine our creativity and the ability to engage. We will look at how the choreographic exercises can contribute to sensitizing people to the reception of theatre performances and encourage participation. The key element of the meeting will be a conversation, which will finally take the form of individual exercises, in pairs and a group.
The workshops are designed for people who want to perceive the body as a source of inspiration.
SEPTEMBER 18 / at 11.00 AM and 12.30 PM
JAZZ DANCE / Modelatornia Stage JK Opole Theatre/admission: PLN 10
Conducted by: Grzegorz Pańtak – dancer, dance teacher, choreographer, and deputy director of the Kielce Dance Theater. He specializes in jazz and contemporary dance styles.
11.00 am – workshop for beginners
12.30 pm – intermediate workshop
During his lessons, Grzegorz Pańtak pays special attention to coordination, a sense of swing, and syncopated rhythm in dancers. In his choreographies, he emphasizes the bipolarity of interpretations by incorporating in the dance patterns, both, violence, and maximum expression, as well as, sensuality of movement and emotional gentleness. As part of the workshop at the JK Opole Theatre, he will perform pop jazz and lyrical jazz choreographies