Listening to your voices and feedback, we made the website more functional, easier to read and faster! We have revamped our website and we did it for you!
We have refreshed the homepage:
From now on you will be able to see on the homepage:
upcoming events,
theatre news,
upcoming performances.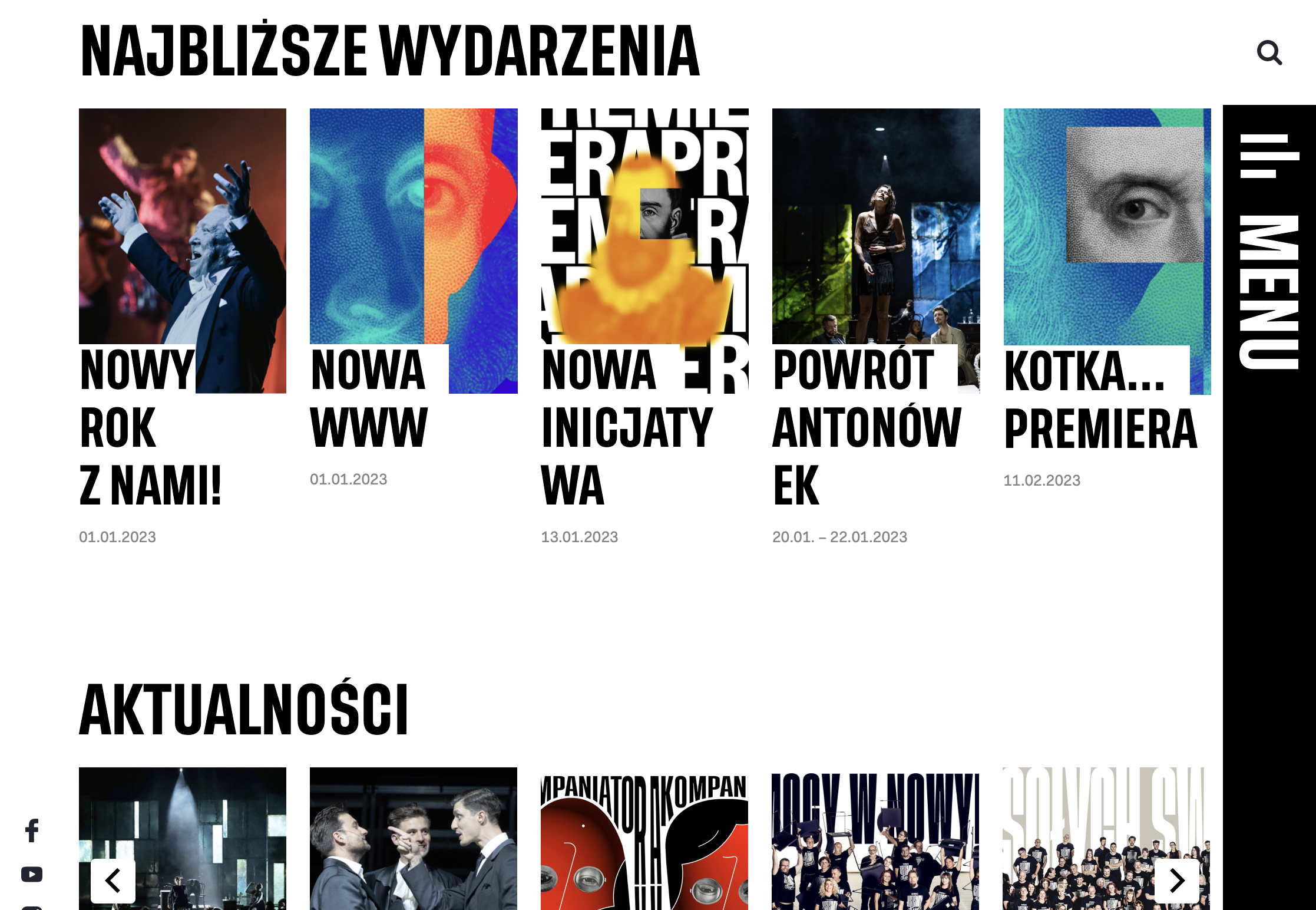 We have changed the bookmarks of all the performances:
We have added a performance card to the performance pages, where you can check:
date of premiere,
the stage where the performance is taking place,
duration,
suggested audience age,
warnings regarding, for example, the use of strobe lights, loud music, nudity, etc.
We have highlighted:
The creators and placed their portraits in the performance tabs.
We have updated:
the awards,
competitions and festivals we can boast about to you,
reviews by theatre critics.
We are putting the site in your hands and would love to hear your feedback!