Jan Kochanowski Theatre in Opole is a drama theatre whose history dates back to the post-war years.  
Since 1975, the theatre has operated in its current location with one of the largest stages in Europe. 
HITLER - trade fair - KULTURHAUS
The construction of a theatre was already a challenge for the pre-war Oppeln authorities. However, the construction of such an edifice in a city of 40,000 inhabitants was a huge financial challenge, and the authorities of the time were unable to meet it.
The building stood where the Germans planned to build the Adolf Hitler Theatre in the 1930s. There were even its foundations where information about it was walled in.
In the 1950s there was a trade fair on this site. The foundation stone for the Kochanowski edifice was laid in November 1965 on what was then Lenin Square (now Theatre Square), on the site of the former Kulturhaus foundations.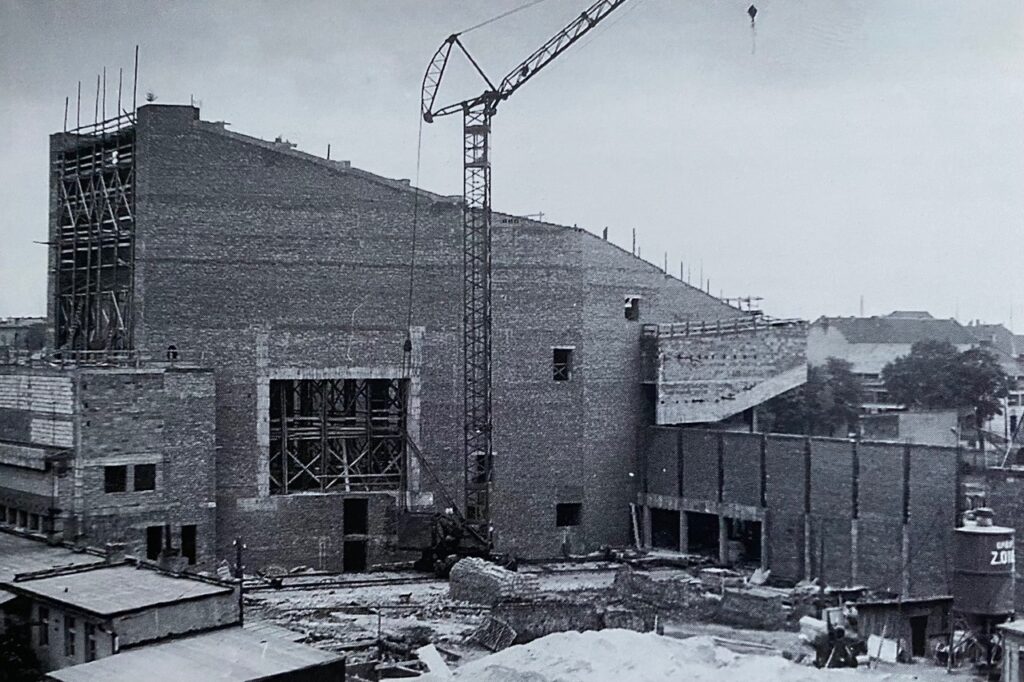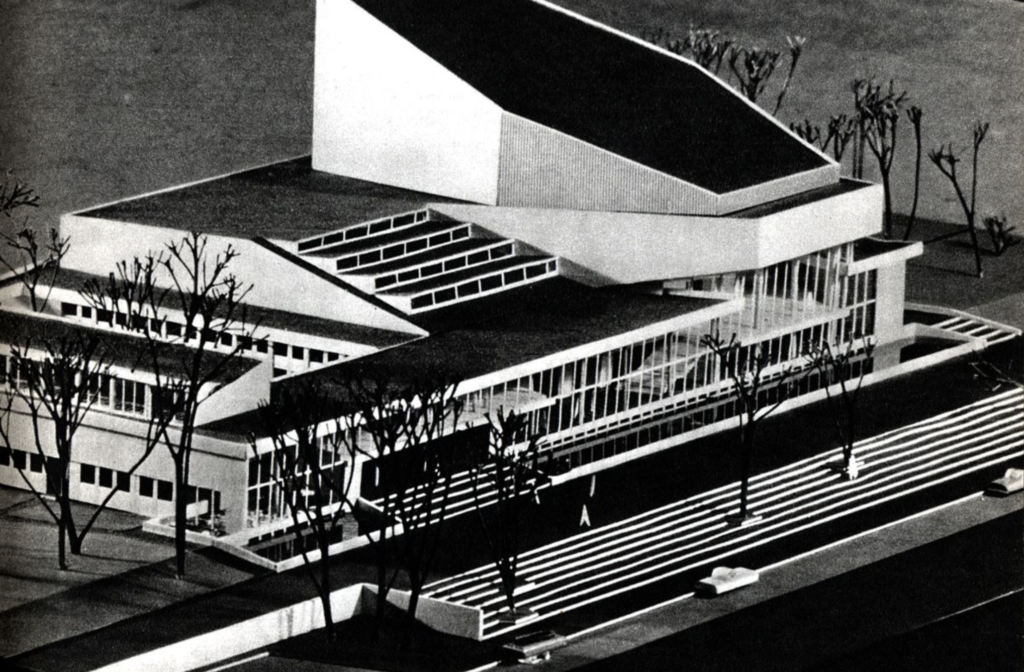 Two architects, Julian Duchowicz and Zygmunt Majerski, were commissioned to create the design for the building in communist Poland.
At the time, the theatre building was very modern, unusual, modernist. People were used to theatres from the 19th century, and here it was decided to have a modern front without details, with an auditorium in the form of a pivot. For the people of Opole this was a surprise. The building was very impressive while it was still under construction, yet the residents sneered and laughed when they saw the work of the workers. It was said that a ski jump was being built in Opole.
The authorities wanted the theatre to be ready for the 30th anniversary of the entry of Red Army soldiers into Opole. The building had been under construction for many years, but was finished in a hurry. Renovation work was carried out until the last minute. Rehearsals for Przedwiośnie (en. The Coming Spring), directed by Stanisław Brejdygant, which was the first production shown in the Jan Kochanowski Theatre, were held in an auditorium without seats. Several issues were never realised, including the moat in front of the building not being completed. The same was true of the air-conditioning system.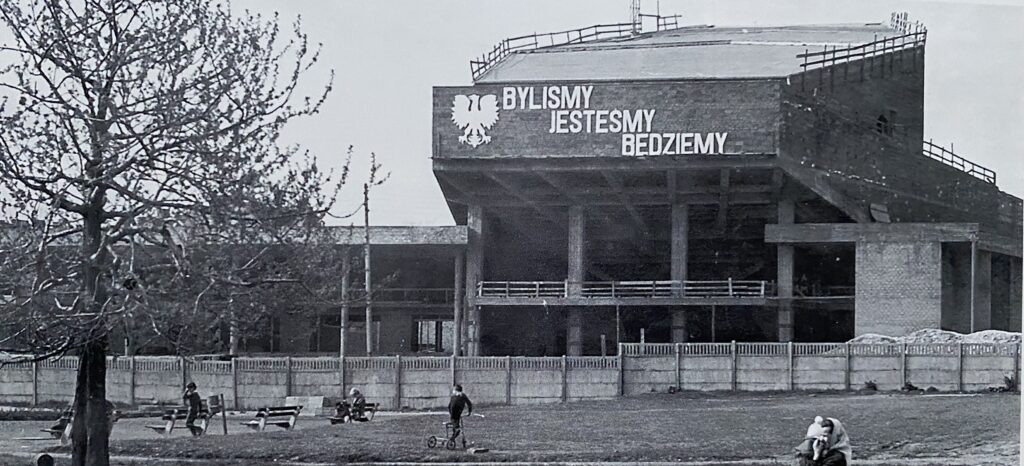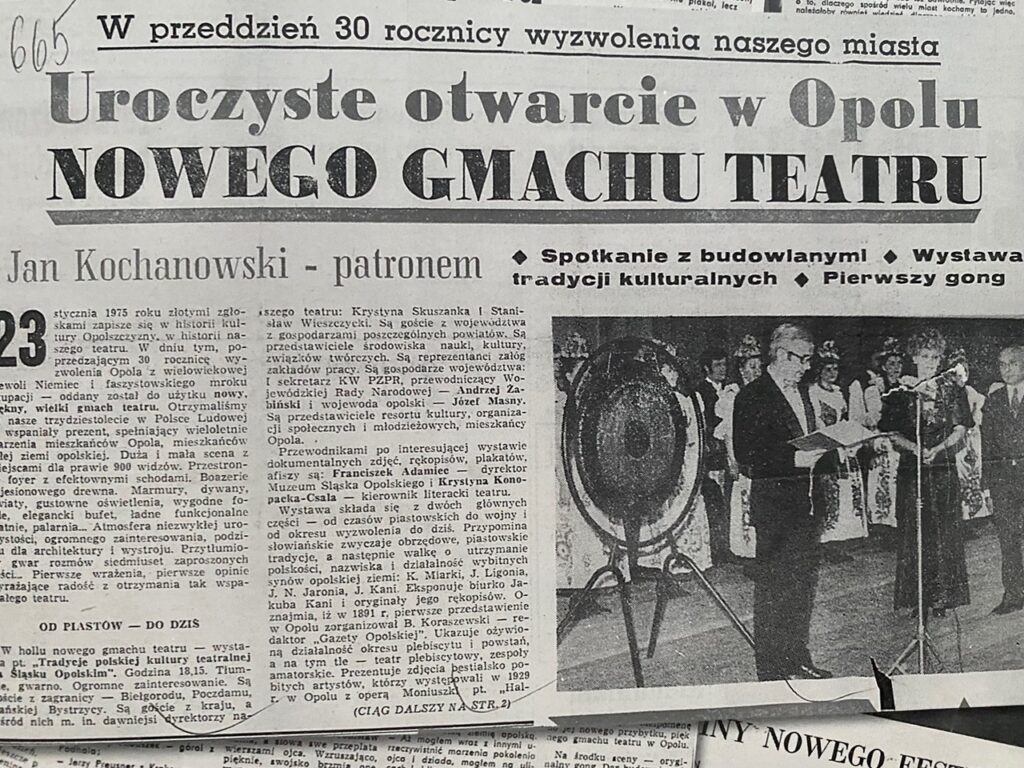 Completed after more than nine years of construction, the theatre was the most modern theatre building in Poland at the time of its opening.
The opening ceremony to mark the 30th anniversary of the Red Army's entry into Opole took place on 23 January 1975.
Much of the technology used in the theatre dated back to 1965. Despite this, it was possible to create a unique revolving stage which, due to its functionality and capabilities, remains a rarity in the country to this day.
come visit us, it's worth it!